Mohokare invests in sport development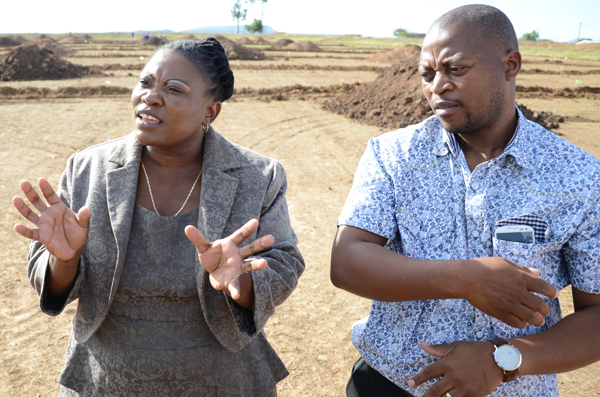 The Mohokare Local Municipality has invested millions towards the development of a sports field for young soccer players.
The municipality hopes the sport facility will become a launching pad for the development of professional sportsmen and women in the area.
The construction of Role le a Thunya stadium in Rouxville has commenced and is estimated to be completed in July this year.
During her visit to the stadium's construction site, mayor Mokgoro Agnes Shasha said the municipality has spent R3-million on building the stadium to afford children in the area an opportunity to hone their sporting skills.
"We are responding to a call by the community that children need a sports field where they can practice and hone their skills. We also saw the need to for this development after some of the children have progressed from the dusty fields in the area to the professional leagues in the country," said Shasha.
Premier Soccer League (PSL) club Platinum Stars player, Luvolwethu Mpeta, is one locally born youngster who has become an inspiration to Rouxville youth.
Mpeta is a former South African Under-20 international, who came through the University of Potchefstroom's Soccer Institute. He was once scouted by PSL teams SuperSport United and Free State Stars. The town has also produced, Thabang Ngongela, who plies his trade at Maluti FET football club.
Shasha said the municipality had hoped that the new stadium, with a grand stand and green grass, would have been completed before the local clubs' Easter annual tournament, which is held on April 27 every year.
"It was unfortunate that the construction of the stadium started a bit late and will be completed in July. However, they will be able to use the stadium every day after its completion. Children in this area always have soccer matches during the week after school and even at the weekend."
She pleaded with community members to look after the stadium.
"This facility is the community's property and not the municipality's and people should learn to look after what belongs to them and ensure that it is not vandalised in any away," added Shasha.
Residents of Role le a Thunya township have applauded the municipality for taking the giant step towards developing local talent.
One of them, Mateboho Seleka, described her young sons love for football as comparable to none and welcomed the new stadium as the motivation they need to fulfil their dreams.